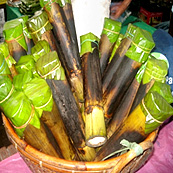 "Sinabalu"
(Bamboo Cake)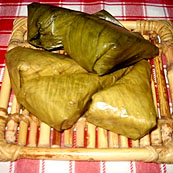 "Patupat"
Malagkit ( Rice Cake)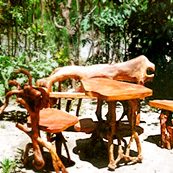 Mahogany
Furniture Set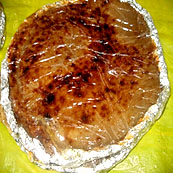 Bibingka
Home
Details

Written by

Administrator

Category: Profile
Hits: 59637
The recorded history of Tuao began in 1604 when founded by the Spanish Civil Government.  The new Spanish Pueblo was ecclediastically accepted on May 13, 1612, thus opening it for Christianization.
Details

Written by

Administrator

Category: Education
Hits: 23687


The Local Government Unit of Tuao through the Honorable Mayor Atty. Francisco Jun Mamba hosted the education summit last April 26, 2014. This summit started in October 2005 by the former 3rd Dist. Congressman now PLLO Secretary Manuel N. Mamba in cooperation with the Local Government Unit of Tuao, Dep-Ed, Mun. & Brgy. Officials, N.G.A.s, teachers, parents and other stakeholders which introduced education reforms : 1. Reading Proficiency Program - in partnership with Synergia Foundation and Philip Morris Philippines Manufacturing, Inc. (2005-2008); 2. 75 in 5 (75% Mean Percentage Score in 5 years from 2005-2010); 3.) Heterogenous Sectioning; 4.) 1-hr. Study Habit; 5.) Monthly Education Summit; 6.) PTA-Homeroom Monthly Meeting.
It is through this initiative that our Tuao West District became No. 1 (Division of Cagayan) in the National Achievement Test (NAT) Grade 6, SY 2008-2009 and the Tuao East District also garnered the 1st Place in the same achievement test for Grade 6, SY 2009-2010.
This summit (April 26, 2014) focused on the ff. topics: 1.) K to 12 by Rev. Fr. Ferdinand Maguigad; 2.) Parenting by PLLO Sec. Manuel Mamba 3.) Traffic Management by the LTO.
Details

Written by

Administrator

Category: Lingkod Bayan
Hits: 49788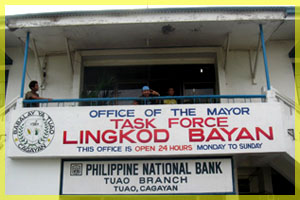 A Brainchild of Atty. Francisco N. Mamba, Jr., this innovative public service came into operation by virtue of Executive Order No. 95-01 issued upon his assumption into office on July 3, 1995.  The maxim "public service is a public trust; a delayed service is service denied", is the motivating factor for all LGU employees to take immediate action on any request for assistance.
Details

Written by

Tuao-Admin

Category: Bidding
Hits: 84
The Local Government Unit of  Tuao, Cagayan  through Tobacco Excise Tax (2018-2019)  intends to  apply the sum of  Php 4,332,375.00  being the Approved Budget for the Contract (ABC) to   payments under  the contract for CONCRETING OF FARM TO MARKET ROAD located at Dagupan, Tuao, Cagayan. Bids received in excess of the ABC shall be automatically rejected at bid opening.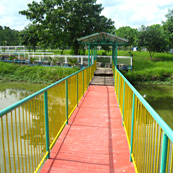 Footbridge
Cassily Lake East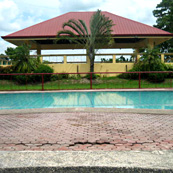 Pavillion & Swimming Pool
Cassily Lake Resort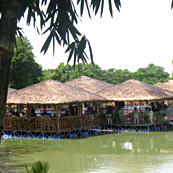 Gazzebos
Cassily Lake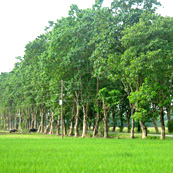 Greenbelt Area
Alibiao